Why A Cosmetic Dentist
Why Choose a Cosmetic Dentist in Manassas, VA?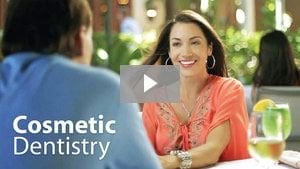 There are many reasons to visit a cosmetic dentist. The world of cosmetic dentistry is diverse, full of many new materials and techniques guaranteed to enhance your smile. Cosmetic dentists keep current with all the new, innovative dental treatments, including dental technology. When you visit a cosmetic dentist, you can be assured you will be offered state-of-the-art treatment to change your look and your smile.
You should consider visiting a cosmetic dentist if you have teeth that are:
Heavily stained from smoking, coffee or medication use
Broken or damaged from trauma or injury
Crooked or poorly aligned from genetics
Badly shaped or uneven from age-related wear
Gapped or spaced apart from genetics
Cracked or chipped from overuse
Your cosmetic dentist can correct the look of your teeth and smile by providing treatments including:

Discovering the world of Cosmetic Dentistry in Manassas, VA:
Discovering the world of cosmetic dentistry can lead to several different types of treatment plans. Your cosmetic dentist here in Manassas, VA will be able to select the appropriate plan that's best for you. Examples of services for treatment plans include dental whitening treatments, dental veneers, dental bonding, contouring and reshaping, and cosmetic fillings. This is not an exhaustive list as our cosmetic dentist in Manassas, VA will know the best treatment plan to boost your smile.
Want a new smile with our cosmetic dentistry services in Manassas, VA?
Then all Thao Bui-Nguyen D.D.S. today at 703-361-3261
For more information or to book an appointment!